More than 1000 companies bid for 2017 rail projects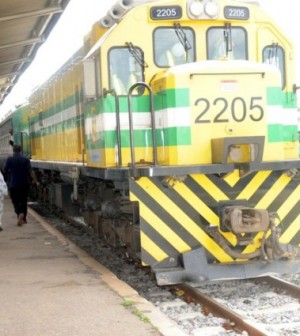 Over 1,000 companies have expressed interest in 17 project categories for the Nigerian Railway Corporation (NRC) 2017 capital projects.
NRC Director General, Engr. Fidet Okhiria revealed this on Tuesday by declaring open the process of opening bids for the projects.
The official bid opening held at the NRC headquarters in Lagos brought together representatives of companies that bid on one contract or the other.
The managing director represented by the director of operations, Mr. Niyi Ali, said that the open tender was aimed at getting the best companies to carry out the projects planned for implementation in fiscal year 2017.
He assured the companies that the NRC would be fair, transparent and impartial in the bidding process, which is why they opened the process in accordance with the Public Procurement Act of 2004.
Projects include the purchase of tools, equipment and materials for emergency repairs and track maintenance; Renovation / upgrading of stations and other buildings as well as associated facilities (nationwide).
Acquisition of locomotives, coaches, wagons, railway inspection vehicles and cranes (narrow gauge and / or standard gauge); Acquisition / refurbishment and installation of equipment for mechanical / electrical, security, printing, operations, civil engineering and ICT installations; Alternative income generation for the company, insurance services, among others.
[Daily Trust]