7 things to know before the bell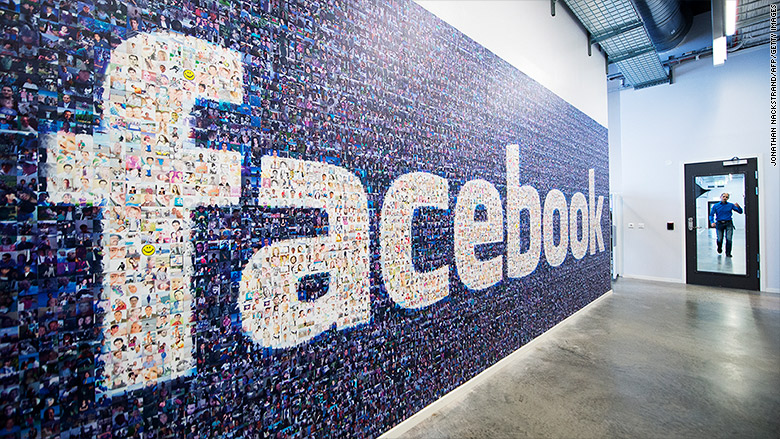 1. The race for driverless cars: SoftBank (SFTBF) and Toyota (TM) are forming a joint venture that will use driverless car technology to deliver new services, such as mobile convenience stores and delivery vehicles in which food is prepared along the way.
SoftBank will own just over half of Monet, the new company, while Toyota will own the rest.
It is the latest in a series of driverless development partnerships announced by tech companies and automakers. SoftBank's $ 100 billion Vision Fund, its technology-focused investment arm, had already committed $ 2.3 billion to General Motors' self-driving car unit GM Cruise.
Wednesday, Honda (HMC) and General Motors (GM) said they are teaming up to create a new generation of fully autonomous vehicles. Bmw (BMWYY) joined the board of directors of Apollo, an autonomous driving project of the Chinese internet company Baidu (BIDU).
2. Facebook under investigation: The Irish Data Protection Commission has launched a formal investigation into a Facebook (FB) hacking that affected up to 50 million accounts.
The committee will examine whether the company has complied with its obligations under new European data protection laws that came into force in May. Facebook said last week it had closed the loophole, but 90 million users were forcibly logged out of their accounts as a precaution.
Irish regulators are investigating because Facebook's international headquarters are in Dublin.
There are still many unanswered questions about the hack: who carried it out? And what were they trying to access?
3. Liquidation of bonds: The yield on 10-year US Treasuries hit its highest level in seven years after the release of positive economic data.
U.S. hiring data released on Wednesday was stronger than expected, and momentum could continue on Thursday if initial application numbers boost optimism. A strong US economy and the expectation of rate hikes by the Federal Reserve are fueling the trend.
"The underlying message is that the US economy is not just healthy, it's on fire," said Kit Juckes, strategist at Societe Generale.
4. CNN stands for business: Thursday, CNNMoney becomes CNN's brand new company, covering the companies, personalities and innovations that move business forward.
This new initiative will focus on the greatest financial history of our generation: how technology is disrupting every corner of the global economy, forcing businesses, workers and society itself to adapt quickly or be left behind. .
5. Global Market Overview: U.S. Equity Futures were inferior.
European markets fell early in trading after a negative trading session in Asia. The Shanghai Composite has been closed for vacation.
The Dow Jones Industrial Average closed 0.2% higher on Wednesday, while the S&P 500 added 0.1% and the Nasdaq gained 0.3%.
Before the Bell newsletter: key market news. In your inbox. Subscribe now!
6. Profits and savings: Constellation marks (STZ) will publish its income before the opening. Costco (COST) is configured to follow after close.
Shares in Danske Bank (DNKEY) opened 3% less after the Danish lender said it received requests for information from the US Department of Justice in connection with its money laundering scandal.
Markets Now Newsletter: Receive an overview of global markets delivered to your inbox every afternoon. Register now!
7. Coming this week:
Thursday – Costco (COST) earnings; Launch of CNN Business
Friday – US Jobs Report
CNNMoney (London) First published on October 4, 2018: 5:07 a.m. ET