Happy Birthday Guadalupe: December 12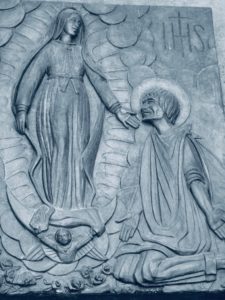 Friends, Sorry for the lateness of this. I just realized my mail chimp account doesn't go out on Saturday! Anyway… you can still rejoice in this magnificent miracle today, and now you know the date for next year. It's always December 12th. Annie
In 1531, Guadalupe appeared to an Indigenous man named Juan Diego on Tepeyac Hill, in what is now known as Mexico City, and beseeched him to tell the local bishop to build a church there.
The bishop was no fool; he wanted proof of this mystical woman. Guadalupe appeared a second time, yet, lacking proof, Juan remained unsuccessful with the bishop. On her third visit to Juan, she asked him to climb the hill where she was manifesting, collect the Castilian roses growing there, and bring them to the bishop. It was winter, and these roses did not even grow in Mexico, so imagine Juan's enchantment when he discovered a blossoming field. He picked the red, velvety flowers, placed them in his cactus-fiber poncho known as a tilma, and brought them to the bishop. When he offered the bishop his tilma, the miraculous roses fell to the ground and revealed an image of Guadalupe. Proof confirmed, the bishop ordered a church to be built on top of the hill.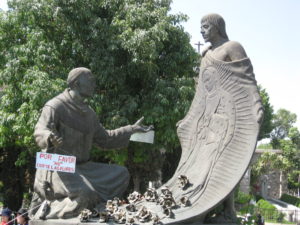 Today, Juan's original tilma, still intact after over five hundred years, hangs behind glass in a large cathedral near the hill. The tilma has not deteriorated, its colors remain crisp, and no scientist has been able to disprove its authenticity.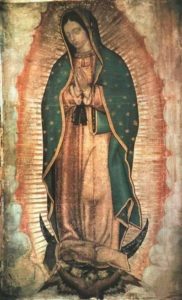 HAPPY BIRTHDAY GUADALUPE, DIVINE MOTHER OF MEXICO AND ALL PEOPLE!