Honest Minimalist (Beminimalist) Skin Care Product Review 2021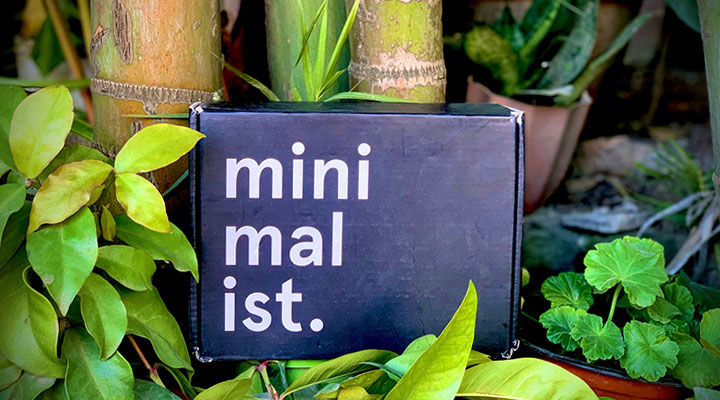 Since the introduction of science, it has become inevitable to escape its influence. The role of science in human life can no longer be ignored; its meaning can be seen all around us. It has touched all spheres of human life – from the simplest and most basic thing to the most complicated question. In fact, as advances in science and technology continue to accelerate, today their vast impact extends to the world of beauty products as well. And, Minimalist is one of those brands that embraces the science and the chemicals involved.
Minimalist: what and why
The world of beauty is exploding today with the notion of "natural" goodness. The message that chemical ingredients are harmful has caused a lot of chaos in the cosmetics industry. However, Minimalist started his company to oppose such an idea.
Founded in 2020, Minimalist is a science-based beauty company. Finding the very thought attached to "natural" products popularly claimed to be disturbing and misleading, the brand was launched as a form of revolution to bring TRANSPARENCY in beauty products. Instead of waiting for an honest, clean, hardworking line of skincare products, Minimalist created one on its own.
Their chemical romance
Everything is a chemical – water is a chemical – therefore products without chemicals do not exist.
Unlike many products that are supposed to be made from natural extracts, the brand places importance on the active ingredient of a plant rather than the plant itself. So, according to Minimalist, "instead of rubbing apples or citrus fruits on your face and hoping you get results, what you should be looking for is the glycolic acid that these foods contain." The brand takes pride in creating "Clean Beauty" products that are free of well-researched toxins and do not sensitize your skin – regardless of their natural or naturally-sourced label.
Their unique approach
Unlike the brands we are often used to as consumers, Minimalist claims to be leading the revolution in the beauty industry based on four unique approaches:
Transparent dosage: By showing the active concentration used
Transparent grades: By sharing the trade name and the supplier of the ingredients
Transparent formulations: Using only CLEAN formulations
Transparent claims: By sharing consumer studies for each formulation
My minimalist combo set
Since dry skin has been my concern for a long time, I have always felt that my skin is patchy and lacking in radiance.
So I chose the following combo while browsing Minimalist:
1. Hyaluronic Acid 2% + Vitamin B5 for intense hydration without feeling greasy
It is a hydration booster with a supply of vitamin B5 that draws moisture deep into the skin and locks in there. If you want to have plump and soft skin like a baby, this will help. It comes from Royal DSM, the Netherlands; a global science-based company ranked among the 100 most sustainable companies in the world 2020.
2. AHA 25% + PHA 5% + BHA 2% – Exfoliating weekend facial treatment
This is a powerful 25% AHA, 5% PHA, and 2% BHA peel trio that provides multi-level exfoliation, both on the surface and inside the pores, giving you healthy skin. , plumped and radiant. All product ingredients are sourced from leading global suppliers such as Fortune 500 Chemours Company, USA, and Jungbunzlauer Switzerland, Canada.
3. 10% Lactic Acid + 1% Hyaluronic Acid – Exfoliates for significantly younger and more radiant skin
A daily regenerating skin serum with 10% lactic acid and 1% hyaluronic acid that gently exfoliates without drying the skin to reveal clear, glowing and hydrated skin. It is formulated with natural and pure ingredients sourced from leading global suppliers such as Corbion and Royal DSM, The Netherlands.
Honest review of the minimalist product:
Packaging
First of all, I really like the message on the box that says, "Open to see magical science". The packaging as a whole looks okay, but not perfect. Also, it would have been a lot better if Minimalist had put together details on the solutions that can / cannot be used together on the bottles. However, misty glass bottles with drippers look chic, and that's a plus of my part.
Information – transparent and detailed / brochure in the box would make it better / what to mix and not
One of the best things I love about Minimalist is the fact that they are so transparent and very informative with their products, its ingredients, and how it works. The brand adheres to its philosophy of embracing science: it presents all the chemical information related to its product in the simplest possible way. With so much detail, I doubt people will ever find the need to disturb their customer service when it comes to product information.
However, it might be a good idea to keep a brochure with the same information inside the package as well – just to relieve consumers of the stress of checking their devices for such important details.
Product:
1. Hyaluronic Acid 2% + Vitamin B5
I used 2% Hyaluronic Acid + Vitamin B5 for my morning and evening routine. Initially, as I was cautious, I used the HA serum with a one-day gap between the two at first, then more regularly later. Just like Minimalist claimed, the serum actually repaired my dry skin – it hydrated without making me feel greasy. Now, I can leave my face bare for a while without feeling so parched, and that's a huge step for someone like me who could never do without a moisturizer, even for a second. So Minimalist Hyaluronic Acid 2% + Vitamin B5 just might be one of the best serums for a low price of just Rs. 599 / -.
2. 10% lactic acid + 1% hyaluronic acid
Again at the same price of Rs. 599 / -, 10% Lactic Acid + 1% Hyaluronic Acid is a nighttime serum. I apply this serum after putting on the Hyaluronic Acid 2% + Vitamin B5 serum before going to bed. Created to stimulate the skin and make it shine, I admit that after using it for a while, I notice a difference in my skin when I wake up. My morning view of the mirror now shows a much brighter, more plump face, instead of the usual dull, tired one. However, I (and science) recommend that you stay away from the sun when using it – of course, unless you want to burn your pretty face 😀
3. AHA 25% + PHA 5% + BHA 2%
This is a powerful peel trio that exfoliates your skin, both on the surface and inside the pores, to give you healthy-looking skin. Priced a bit higher than the previous two products at Rs. 699 / -, 25% AHA + 5% PHA + 2% BHA is not something to use on a daily basis. In fact, Minimalist recommends using the facial peel once a week in PM.
For this particular test, I let my aunt use the skin just to be more objective about it. Her face is prone to sebum and often has mild acne as well. After using it for a while, maybe the peel exfoliated her skin well, her face now looks healthier and smoother than ever. Best of all, she no longer complains that her skin is excessively oily.
Plus, I love that Minimalist formulated their serums and peels with turmeric extract and aloe juice which are best known for their anti-inflammatory properties.
Consumer test results
Products aside, I'm totally in favor of how Minimalist takes the rating system to another level – it's simple but also remarkable. They showed actual reviews from customers under 'consumer test results'with each product. I'm sure first-time visitors will absolutely appreciate this little information section because it is straightforward and easy to understand. This will allow much easier decision making for
Customer service
I have to admit that Minimalist has the best customer service I have ever encountered, especially when it comes to the beauty world. Due to an internal communication problem, my package was returned on the first delivery. So after contacting their customer service, I realized that the package had already sent them back. However, the person on the other end actually apologized instead (even though it wasn't their fault), and said that they would try to deliver him again. So for the second time Minimalist sent my package and that's how I was finally able to get my hands on it. And it's possible thanks to excellent customer service. There is no doubt that I have never received more engaged service before, and I hope they will maintain that spirit even after their business has grown massively.
A last minute note from consumer to consumer
Chemicals act much faster and are more effective, so it's no surprise that the beauty world is now laughing at acids or chemical-based products. However, I would suggest my fellow consumers to do a thorough study of branded products first before applying them blindly. For example, Minimalist 25% AHA + 5% PHA + 2% BHA is recommended to only be left on for 10 minutes; leaving it longer will irritate your skin. This means that the peel will work against your skin, not for it. You should also keep in the habit of doing a preparation test before applying it to your face. So, before using any product, it is best to research the best solution / product for your skin and problem, and consult a doctor first for effective solutions and to minimize any damage.
Nonetheless, Minimalist has done a great job creating a brand that embraces an idea that contrasts so much with the usual traditional value of beauty brands in India. They deserve applause for being brave enough to be different and lead the change.
Interactions with readers