VALENTINES FAVORITES – Katie did what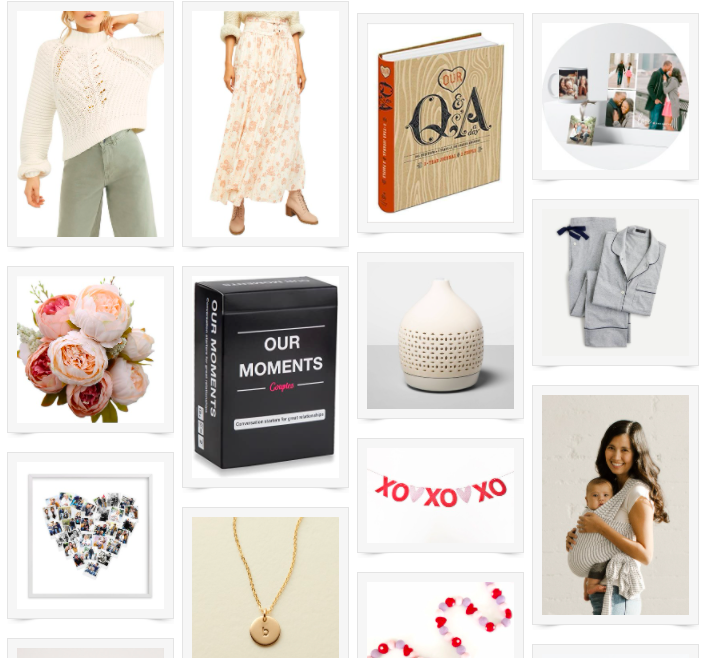 V-Day is just around the corner so I had fun and found a few Valentine's Day favorites. Give me all the hearts and shades of red and pink, thank you very much!
Valentine's Day Favorites
(click on the image to shop)
1. Streamer. I like my essential oils, and nothing sets the tone in your home (or the atmosphere…;) better than delicious smells circulating everywhere! If you wanted to get some oils, I got you! Fair click here and grab a starter kit (I love the premium starter kit which comes with a beautiful diffuser and 12 oils, and I also love the Thieves starter kit for all the cleaning benefits)! If you have any questions or need help signing up, give me a shout! You can text me, leave a comment here or send an email to [email protected] 🙂 And this pretty diffuser is from Target (you'll want a diffuser in every room, trust me)!
2. Festive garland. I love this cute shop, it has the best garlands for any occasion! A heart wreath is clearly a must have this time of year! I like this one and how cute the x's and the o's?!
3. Fake flowers. Because they never die. 😉 Don't get me wrong, I love me fresh flowers (hint, Zack!) But I also have this fake bouquet all year round and it brings so much joy!
4. Personalized necklace. Made by Mary is my favorite brand for all things personalized jewelry – I have quite a few of their pieces, and they are all beautiful and high quality, and so special to me! I like this disc necklace– you choose how many and what happens on each of them!
5. Baby scarf. If you are a new mom, a Solly wrap is a must! This is all I used with my 3 little girls! Carry babies, moms !!! They also have the choice of the most beautiful prints!
6. Pajamas. Of course, comfortable jammies are a must. These are my favorites. I also like these pajamas– such a good price and so sweet!
7. Let's talk about Valentine's Day outfits. Are you dressing for the holidays? This dress is so cute! I also like this skirt (Pair with a big sweater like this). And this top would be adorable with a pair of jeans. Are you looking for ultimate comfort? These joggers + sweatshirt are the bomb.com.
RELATED: Inspiration for Valentine's Day outfit
8. It's a fun book for couples, Zack and I have it and love to do it together! We recently these couples cards and they make fun conversation starters! me too love me a good photo book– I'm sentimental and these are the best gift kids in my opinion! Speaking of, this beautiful heart photo frame is amazing (and the one I made myself) and this puzzle it's so much fun!
9. For the kids, we grabbed these super sweet Valentines from Minted (and personalized them!) And cute stickers so they can send to their friends. Ice cream here, Basketball here and Digger here! This year is different (no class parties, for one, at least for us) but we have to keep a certain normalcy and make it as magical as ever! Long live the magic, no matter the situation!
Use the code VDAYKATIE for 15% off Valentine's Day gifts + free shipping! Good until 2/7. Buy here!
RELATED: Valentine's Day Gift Guide
What are your love day plans?
xo
Learn more about what Katie did