At Home in Tangier with Frank de Biasi and Gene Meyer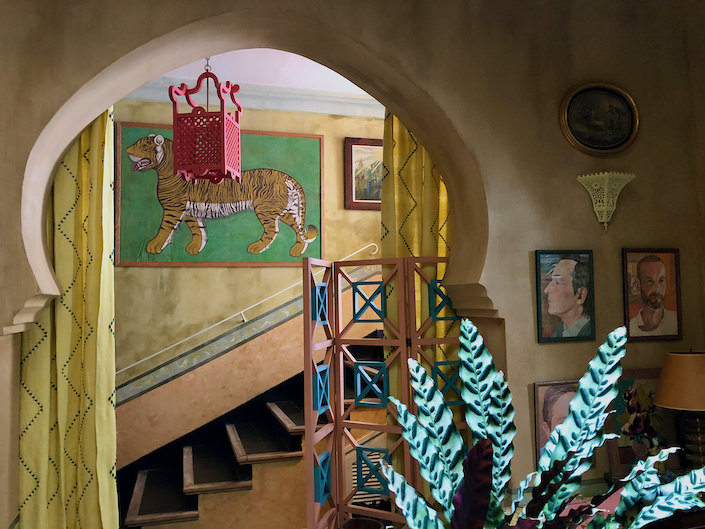 It seems that designer Frank de Biasi was always intended for a house in Tangier. Graduated in international relations, studied at the Sorbonne, followed by six years at Christies and then twelve years as director of interiors at Peter Marino, Frank developed his love of travel, art and history with an experience in first-rate design. While expertly accessing sources of design and creating interiors around the world, it's no surprise (having had homes in New York, Miami, and Paris) that Frank and his partner, the fabric designer and Gene Meyer textiles, land in this magical melting pot of cultures and creative expatriates from around the world. Join Susanna and I on a tour with Frank to her enchanting home and Gene's in this fascinating North African port city.
In Tangier, in the heart of the Casbah, Frank and Gene found the wreckage of a place they knew could turn into a full-time home that stretched out with the seasons,
from the cozy first floor above, to the spacious lounge / diner on the top floor, below.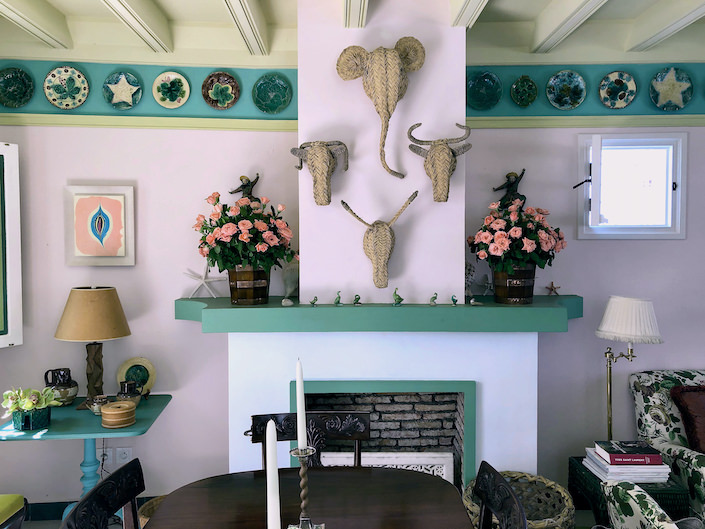 Collections from previous homes (you can recognize the tiger below from Frank & Gene's New York apartment – watch the video visit here) are effortlessly merged into a cohesive whole, referencing their globetrotting life together. Yet the new architecture and new patterns offer an exotic sense of place.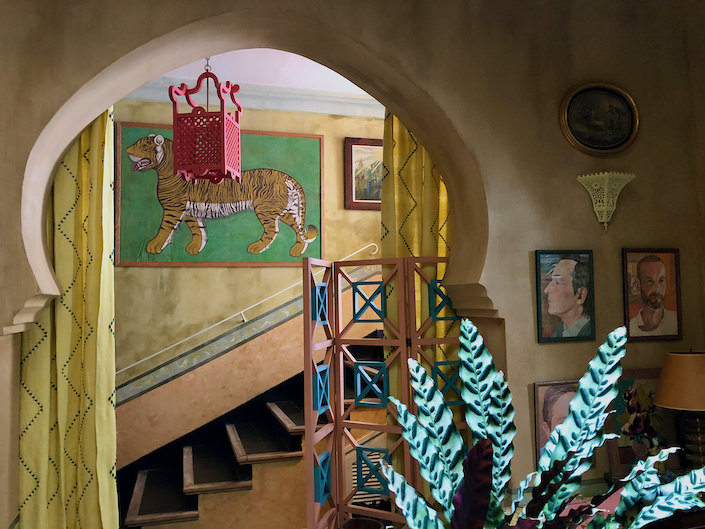 Building from scratch, they were able to work with local artisans to incorporate many elements that make living comfortable and stylish, including the smart and practical three-story central atrium, bringing light to all floors. It is embellished with a custom-made moucharabie, a traditional wooden screen, which connects all the rooms with an exotic chic. Custom kitchen and pantry storage helps to contain collections and facilitate their frequent entertaining.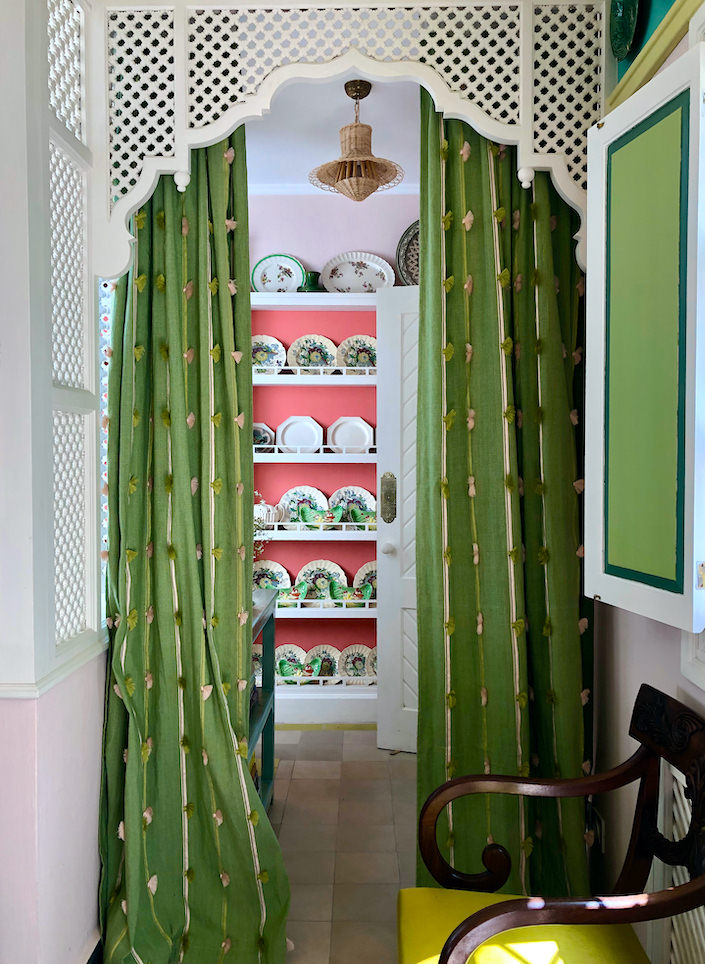 Brilliant color combinations everywhere (Gene's area of ​​expertise) express the couple's love for bespoke finishes and paint details, a signature in all of their past homes.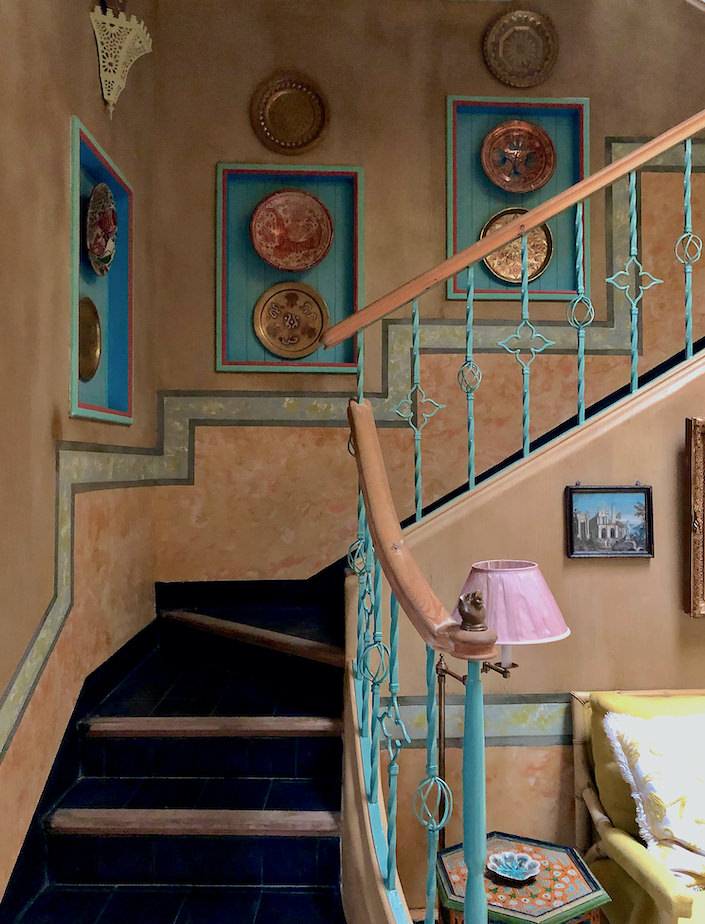 But above all, Frank and Gene wanted a home that not only expressed their distinct design dialect, but was comfortable and encompassed their belongings with relevance and style – the trifecta embodied by their bedroom seating area below.
all photos are by Stacey Bewkes for Quintessence
So thank you Frank and Gene, we were delighted and delighted with your talent and your hospitality. We can't wait to come back to discover more of the magic of Tangier!