At Home on Clove Brook Farm with Christopher Spitzmiller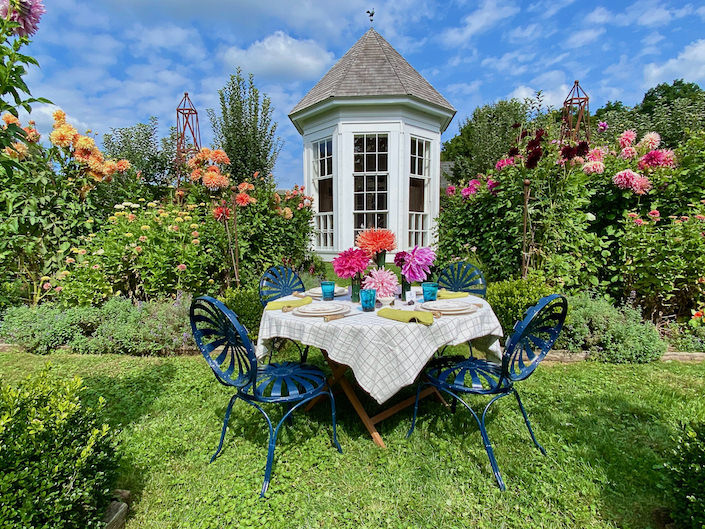 During the week, talented ceramicist and designer Christopher Spitzmiller is busy creating his exquisite lamps, tableware and accessories found in the most stylish design stores and homes across the country, including the White House. But on weekends, find him at Clove Brook Farm, his perfect country retreat in Dutchess County, New York. Five years ago we filmed an episode with Chris there and recently revisited it to see the many updates to the property. Please join me and Susanna for a magical day at Clove Brook Farm where Chris and his partner Anthony Bellomo welcomed us to their ever-expanding estate!
Here Chris actively takes care of his gardens, expanding herds of animals and enthusiastically entertains – our lunch in the welcoming garden, below.
He makes everything seem effortless, but over the past 15 years he has diligently tackled project after project from decor to renovation and remodeling, including new structures like the stunning swimming pool and pool house. , below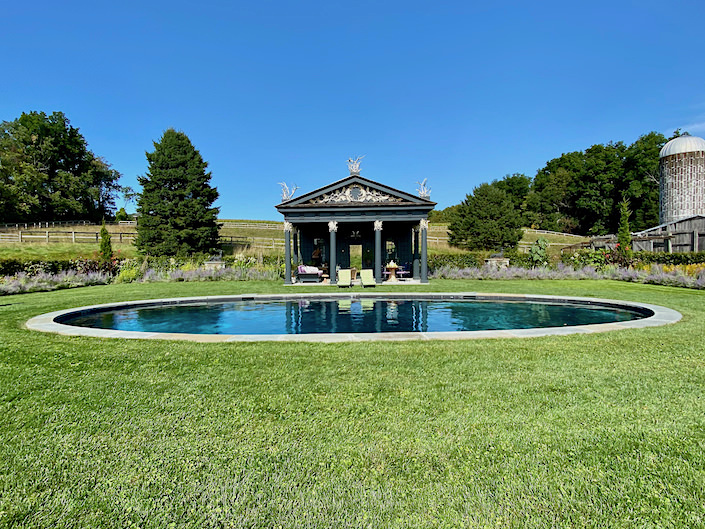 and the dovecote (below, behind its enviable dahlias).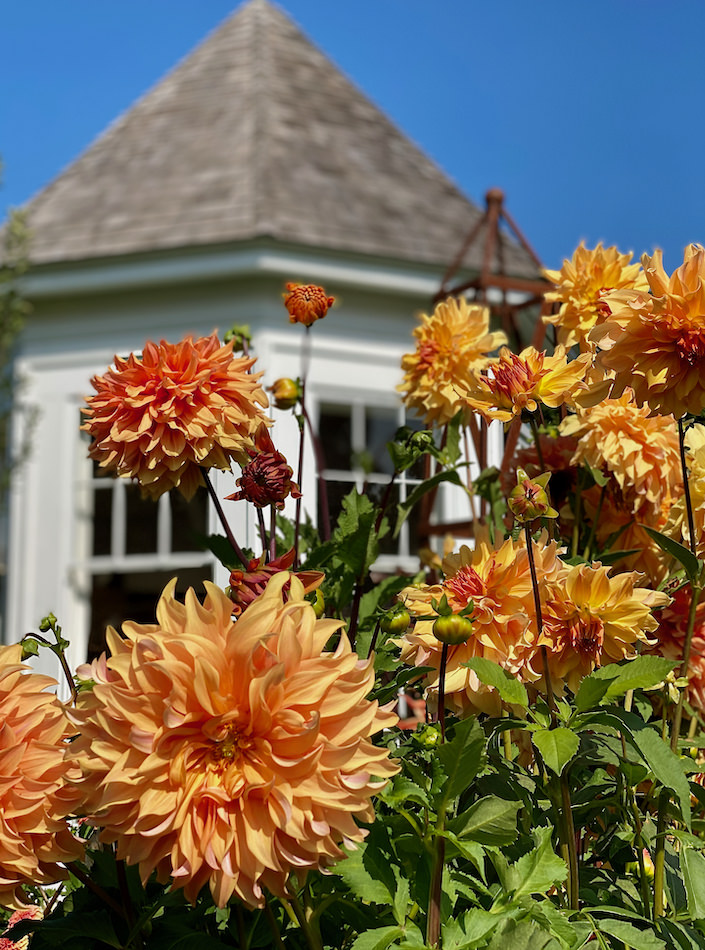 The gardens have been enlarged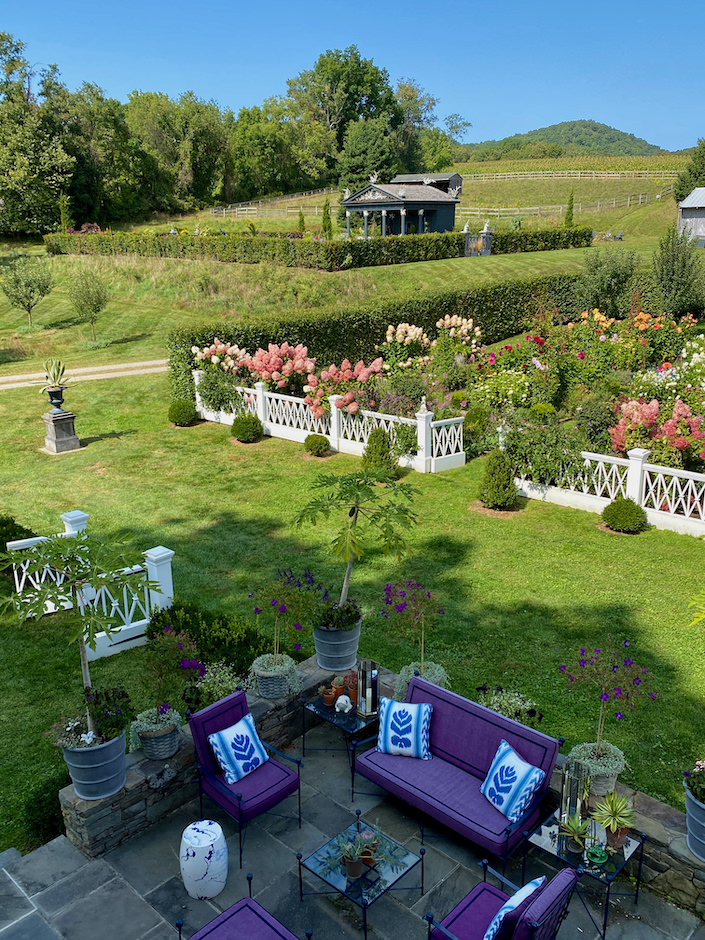 including a new vegetable garden that his partner Anthony designed and installed last spring.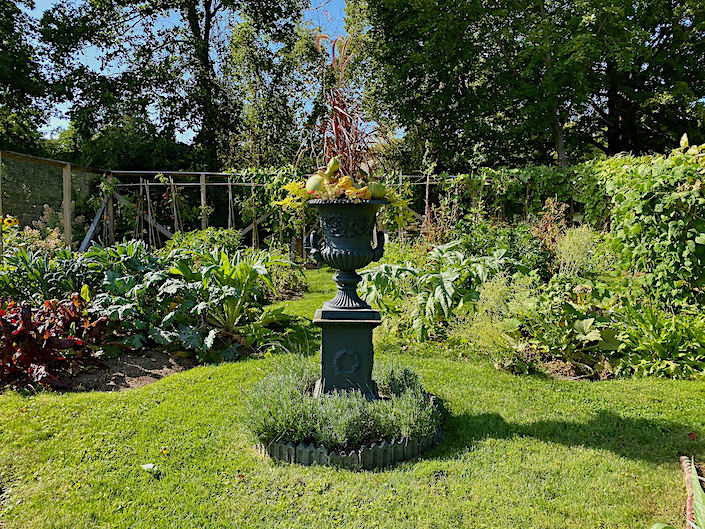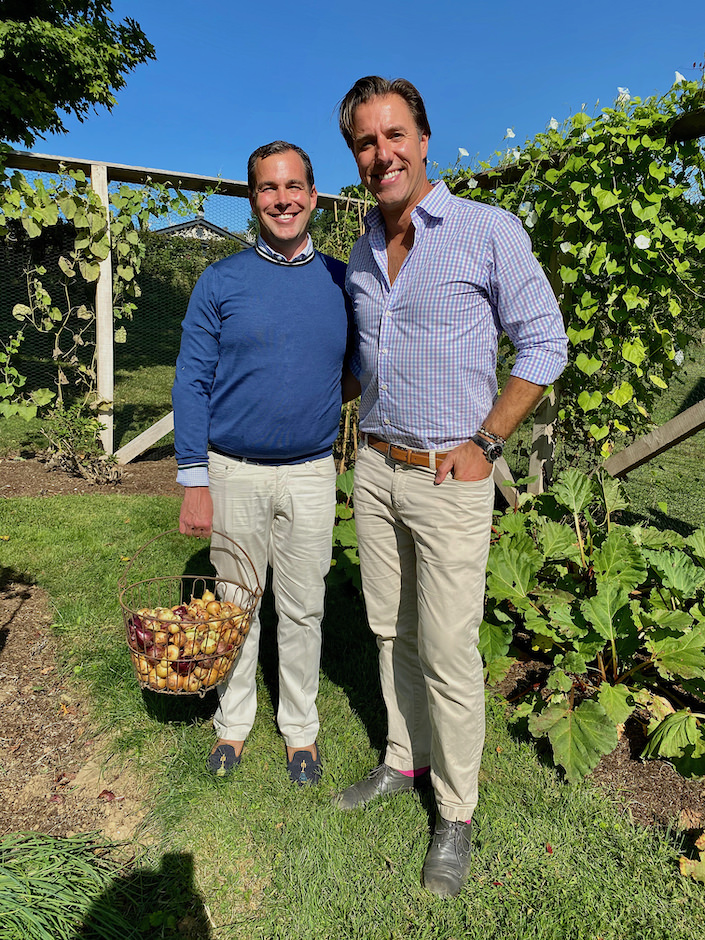 And throughout the journey, Chris kept his many mentors in mind, from legendary decorators Albert Hadley, Mario Buatta and Bunny Williams to Martha Stewart, whose ideas he expertly translated into versions of his own.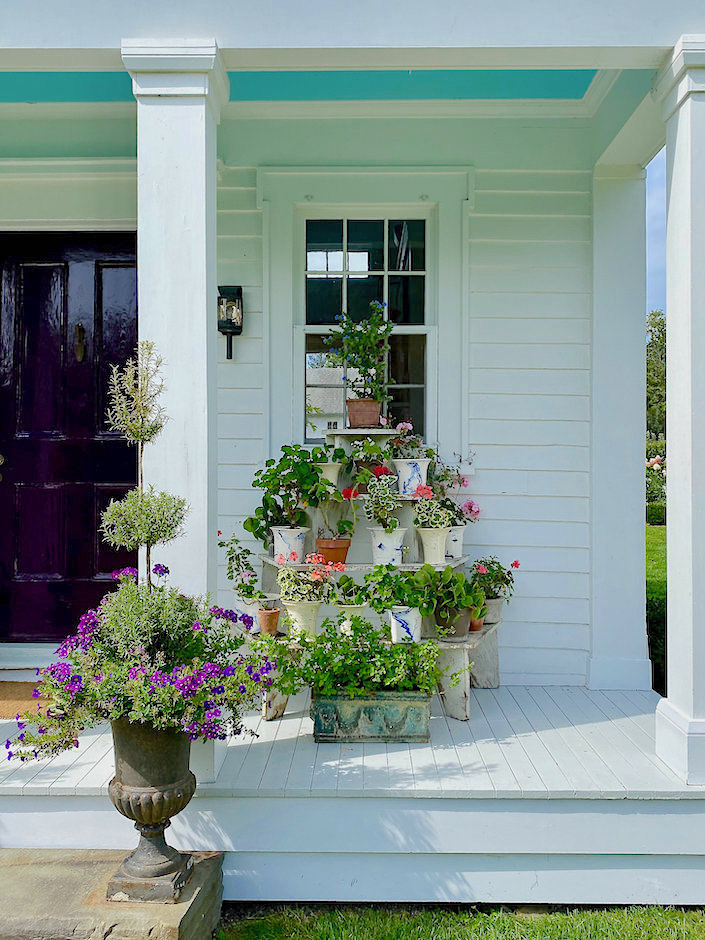 And now in his new book, One year at Clove Brook Farm, Chris hopes to inspire others to do the same. As Chris hugs his popular Instagram feed, it's #progresseveryday at Clove Brook Farm. A tireless student, Chris constantly reads, researches and learns how to expand his knowledge and live the life he always wanted.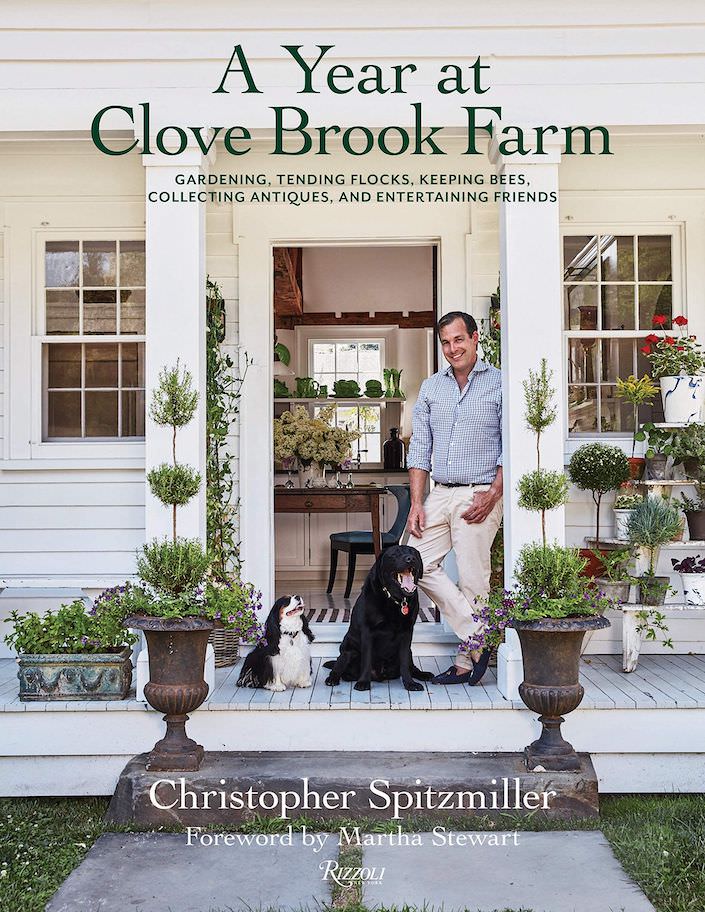 Divided into four seasons, the book offers tips, information, and inspiration on everything from cooking to baking – Chris's delicious chocolate chip cookies below –
all photos are by Stacey Bewkes for Quintessence
to planting bulbs, living with animals, flower arranging, stylish entertainment and much more! So thank you Chris and Anthony – what an inspiring pleasure it was to spend the afternoon with you at Clove Brook Farm!