Domestic carriers add flights as travelers rush to beat lockdown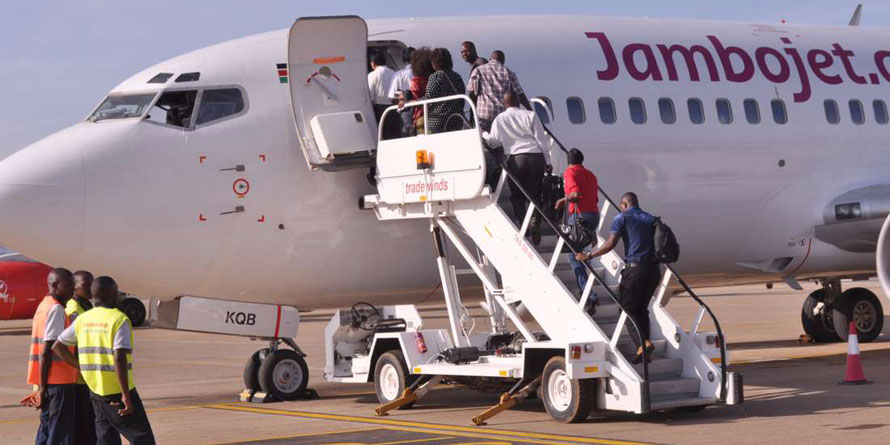 Domestic carriers add flights as travelers rush to beat lockdown
Friday March 26, 2021

Local carriers added flights on Friday to meet increased travel demand ahead of the ban on movement to and from Nairobi starting at midnight.
Low cost carriers Jambojet and Safarilink have announced that they have added flights to the Nairobi-Mombasa route.
Jambojet said the new flight would leave the coastal city of Mombasa at 7:30 p.m. and arrive in Nairobi at 8:45 p.m. on Friday. The flight from Nairobi would depart at 5:50 pm and arrive in Mombasa at 7:05 pm.
Safarilink, in a statement to its customers, said an additional flight from Mombasa to Nairobi would leave at 8 p.m.
Travelers are racing against the clock as the suspension on travel to and from Nairobi takes effect at midnight Friday.
President Uhuru Kenyatta banned air, road and rail movements to and from Nairobi and four other counties as of Saturday, forcing people with travel plans to rush for transport to return home.
The other counties are Kajiado, Machakos, Kiambu and Nakuru.
"Due to the growing demand for returning passengers, we have added an additional flight between Nairobi and Mombasa this evening," Jambojet announced on Friday.
Prior to the new flight, Jambojet operated six flights between Nairobi and Mombasa with tickets per trip ranging from 4,100 shillings to 8,100 shillings.
Domestic airlines see a bleak future as the ban comes at a time when the aviation industry has struggled to stay afloat since flights resumed in August last year.
"The new travel restrictions imposed by the state also affect domestic carriers. It is also a blow to tourism. We may have to close operations again. We are trying to negotiate with the state to exempt us so that we can evacuate stranded foreigners. tourists in the various play parks, "said Alex Avedi, CEO of Safarilink.
Hoteliers have also reported that guests have been canceling reservations for the Easter holidays since the president's lockdown was announced.
– Additional reporting by Bonface Otieno