Rahul Dravid likely to travel with Indian national cricket team as head coach to Sri Lanka, Shikhar Dhawan might lead national side | XtraTime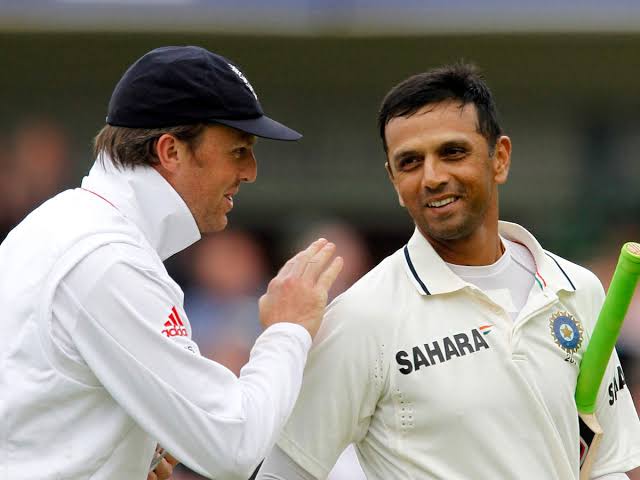 Xtra Time Web Desk: Former Indian legendary cricketer Rahul DRavid, known as 'The Wall', will likely travel to Sri Lanka with Team India as head coach, sources confirmed within the Board of Control For Cricket in India.
As announced by Sourav Ganguly, President of BCCI, the Indian test team will travel to England for the final of the inaugural edition of the World Test Championship against New Zealand. This will be followed by a series of five-game tests against Joe Root's England. From June 18 to 22 in Southampton, the men of Virat Kohli will fight against the men of Kane Williamson. The test series against England will start from August 4. Which effectively means that there will be no competitive cricket for India in July. BCCI has therefore decided to use this free window as the Indian team will travel to Sri Lanka for a three-game ODI and T20I series. We learn that the white ball specialist will travel to India. For other Indian cricketers this means that a large number of players will have the chance to grab the attention of selectors.
Now it is learned that BCCI is planning to send former Indian captain and head of the National Cricket Academy (NCA) Rahul Dravid as head coach of the India B team who will travel to Sri Lanka alongside his NCA team. Indian national team head coach Ravi Shastri will travel to England with the Indian team's try-out team. There is speculation that veteran left-hander left-hander Shikhar Dhawan who was really in good shape with the bat for the Delhi capitals in the recently postponed Indian Premier League may be named alternate captain of the Indian national team during the tour of the country. Sri Lanka as a regular member. Captain Virat Kohli and vice-captain Rohit Sharma are part of the test team and will not participate in the Sri Lanka series.