ways to celebrate black history month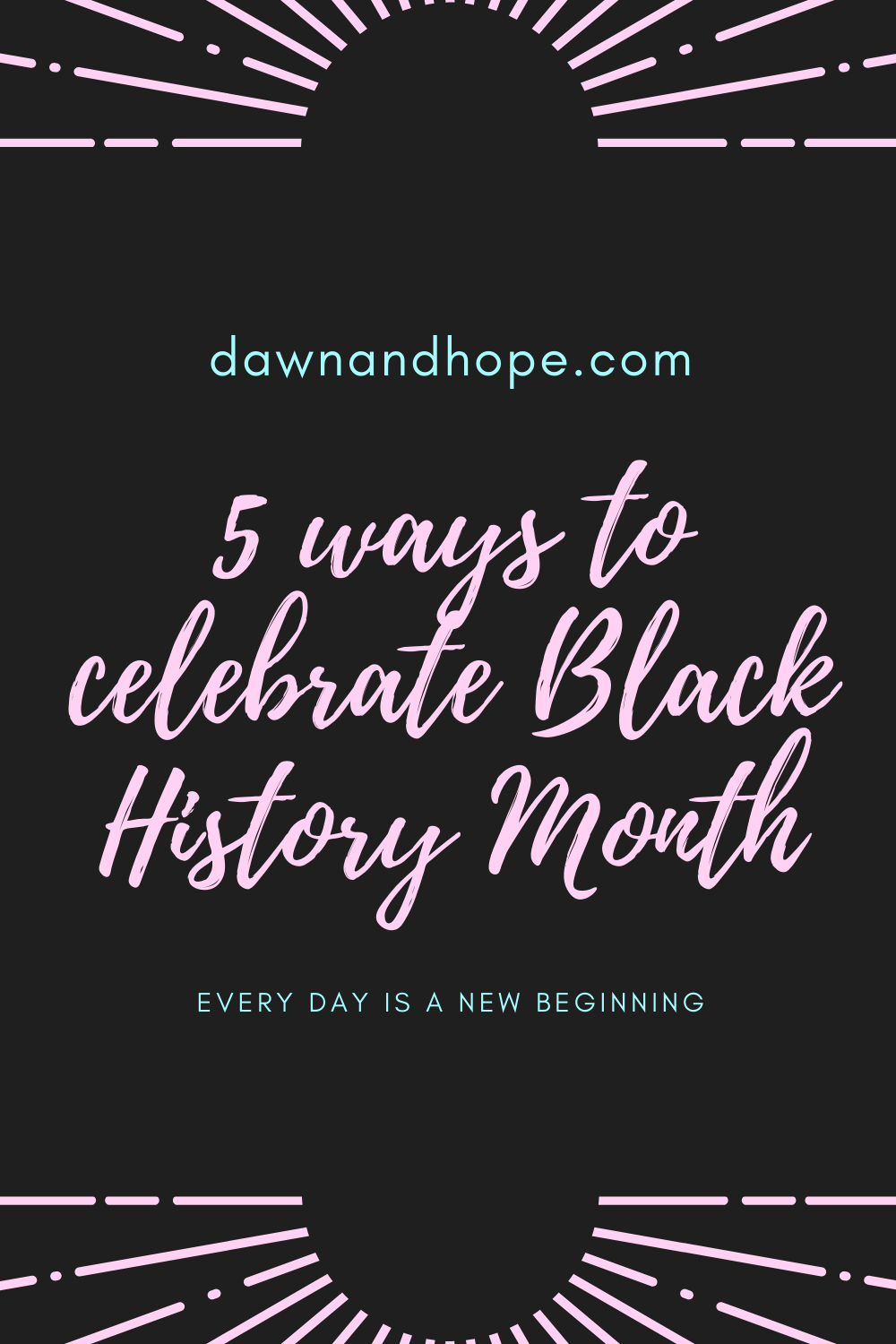 This post may contain affiliate links and I may earn compensation when you click on the links at no additional cost to you.
As the end of February approaches, this article aims to raise awareness of Black History Month celebrated in February in the United States and Canada, and October in Europe. I am an educator and believe with all my heart that the younger generations should be taught about the rich history of the different cultures in this melting pot of the United States. Read on to discover five ways to celebrate Black History Month.
History
Black History Month, also known as African American History Month, celebrations began in 1926. According to History.com, the story of Black History Month began in 1915 when the Association for the Study of Black Life and History (ASNLH) was founded in the month of September. Known today as the Association for the Study of African American Life and History (ASALH), the group sponsored a National Negro History Week in 1926, choosing the second week of February to coincide with the birthdays of Abraham Lincoln and Frederik Douglass. For more information, please read here.
5 Ways to Celebrate Black History Month
Here is my list of 5 ways to celebrate Black History Month:
Read books
Reading and learning about different races and cultures is a great way to gain awareness. Books are wonderful resources for children and adults alike, and they open our eyes to new information and knowledge.
2. Watch movies and shows
In today's world, with technology all around us and the burgeoning entertainment industry, watch movies and / or shows that illuminate black history. We have an overview as well as details about their values, beliefs and culture.
3. Support artists
Artists representing specific cultures bring with them strengths, backgrounds and history. If possible, try to find out more about them, follow them and show your support by spreading information to other interested people.
4. Discover and support local businesses
Supporting local businesses is always beneficial as the profits go to a specific family or community. It's always a good idea to research national organizations and determine if they are related to local organizations in your own state or city.
5. Donate to local organizations
Showing support through volunteering and donating is always helpful and can make a huge difference in your local community or you can reach out to a larger community. Research, learn more, and choose the ones you resonate with the most and connect with the most!
Book recommendations
Zami: a new spelling of my name
Movies & TV Shows
I'm not your nigger (2016)
The Watermelon Woman (1996)
Brother to Brother (2004)
Support black artists
Find and support local restaurants
Here are some of the black owned restaurants in Houston Texas:
You are welcome to find and learn more about local black businesses and support your local restaurants and other small businesses.
Discover and support black organizations
NAACP (National Association for the Advancement of People of Color)
NIL (national urban leagues)
BIG (Blacks in government)
NBCC (National Black Chamber of Commerce)
Learn more about and support local organizations. Here is the list of some local organizations in the Houston / Texas area – Restoring Justice, Organize Texas, Texas Civil Rights Project, Hands Up Act, etc.
Wrap
There are many ways to celebrate Black History Month. In this article, I wrote about 5 Ways to Awareness, Support and Celebrate Black History Month. We can read books, watch movies and shows, support local artists and businesses, and donate to organizations. Remember that every month is Black History Month!
Dear readers, I would like to hear from you. Share how you are celebrating the month of February by supporting Black History Month. We would love to add your tips to our list. You can comment below or send an email to [email protected]
Similar Items
10 ways to show your support for BLM