CBK approves Chase Bank liquidation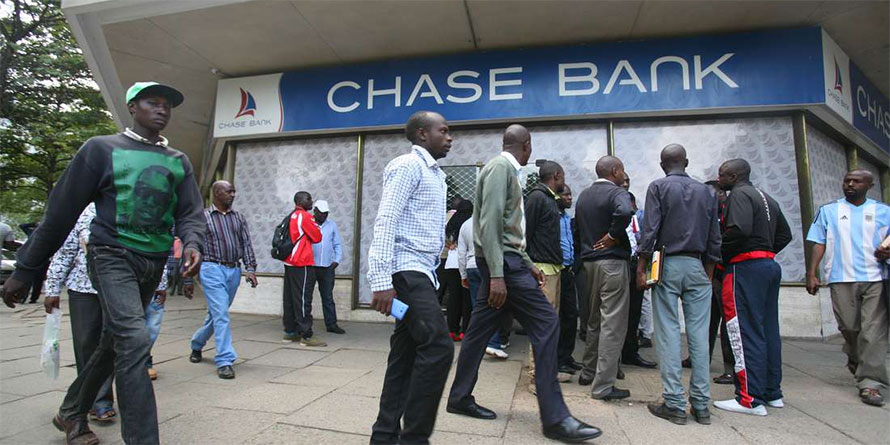 CBK approves Chase Bank liquidation
Friday April 16, 2021

The Central Bank of Kenya (CBK) has approved the liquidation of Chase Bank's assets under receivership which was left out when SBM Bank was bought out two years ago.
The regulator on Friday ordered the Kenya Deposit Insurance Corporation (KDIC) to begin liquidating the remaining assets, in an exercise aimed at recovering money for customers who had more than 100,000 shillings in the bank.
"On April 7, 2021, KDIC submitted the receiver's report to the CBK recommending the liquidation of Chase Bank into receivership. The report states that given Chase's weak financial condition, liquidation is the only option available, "CBK said.
CBK said it evaluated the KDIC's recommendation and concluded that liquidation would be the only option to facilitate the orderly resolution of the collapsed lender's residual assets and liabilities.
KDIC hopes to recover as much value as possible from the remaining 25% of the lender's assets which went into receivership on April 7, 2016.
The agency will have to publish information on the liquidation and payment of depositors.
Liquidation is usually considered as a last resort, as it involves selling the assets and distributing what is raised among creditors – an exercise that rarely raises funds to meet creditors' demands.
In 2018, Mauritius lender SBM Bank took 75% of certain Chase Bank assets and liabilities in what were considered " good assets. "
During the transaction with Chase Bank, SBM valued the total assets acquired at 69.59 billion shillings, with property, plant and equipment assigned at a fair value of 1.25 billion shillings.
Total liabilities were valued at 66.68 billion shillings, while deposits from non-bank customers amounted to 56.9 billion shillings.