The Meetch is back and as good as ever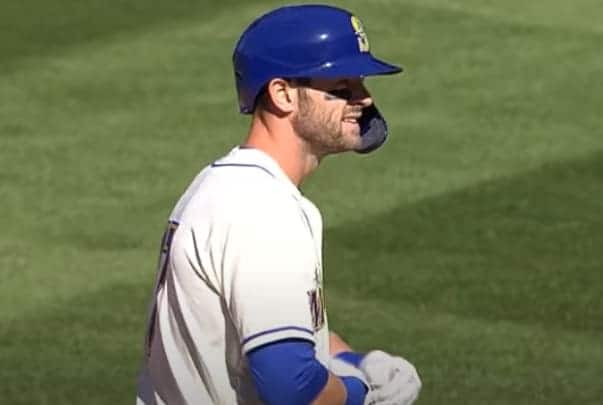 After missing nearly two seasons with injury, Mitch Haniger is back with the Seattle Mariners. Not only is he back, but Haniger is their best hitter as well.
Mitch haniger is back, baby! Ok, so Return of the Mitch doesn't have the same ring as "Return of the Mack", but it's so awesome to see it in the Seattle Mariners lineup again. He hadn't been on the pitch since June 2019. At the time, a foul trick against the Astros in 2019 resulted in, among other things, a ruptured testicle and several other related injuries and setbacks. With his good start to 2021, his injury and his long rehabilitation are in the mirror.
The return of the Meetch
Either way, Haniger looks close to his former All-Star character. He won the Seattle Mariners triple crown with a .268 batting average, eight homers and 23 RBIs. Mitch also leads the team in points scored (20), slugging percentage (.563) and OPS (.871).
Manager Scott Servais uses him frequently as M's first hitter. With all the injuries he's suffered over the past two years, it's no surprise Haniger doesn't have any stolen bases. While I think the best hitters on a team should be on top of the order, I never put him in the lead. The way he can hit, I thought Haniger would be in the third or fourth slot. Because Haniger is such a spark plug, he could be the M's best head hitter since Ichiro.
As one of Mitch's early fans, I'm delighted to see him perform this year. I'll be honest, I'm a little shocked by his success at the start of the season. If that success continues, Haniger will consider a return to All-Star play. It will also present a very interesting dilemma for Mariners general manager Jerry Dipoto as the trade deadline approaches.
Next: Page 2 – House crowded?